Responsibility data treatment:
The information provided on this website has been carefully checked and is regularly updated. Nevertheless, no guarantee can be given that the information provided on this website is complete, accurate and up to date at all times. This also applies to all connections ("links") to which this website refers directly or indirectly. For the content of these pages the provider of the respective website holds the sole responsibility.
The contents of our online publications like pictures, graphics, symbols and texts are protected by copyright. If not stated otherwise, Eatec srl has the sole copyright. It is forbidden to copy, duplicate and use any of the data from the Eatec website without explicit written permission from Eatec srl. This is also valid with regard to saving and / or duplicating the material in a database and on a data carrier. Eatec srl does not guarantee the correctness or completeness of the data. Therefore, in the interest of all users, we ask you to inform us about any mistakes resulting from the inadvertent publication of erroneous data. Constant availability and regular updating of the website cannot be guaranteed. All legal and compensation rights based on incorrect presentation are excluded.

Image source: private collection

Responsibility of contens:
Eatec srl a Socio Unico
Zone Förche 20
I-39040 Naz/Sciaves BZ
Phone +39 0472 055617
Fax +39 0472 089807
This email address is being protected from spambots. You need JavaScript enabled to view it.
This email address is being protected from spambots. You need JavaScript enabled to view it.
VAT No.: IT02775050210
F.C.: IT02775050210
Capital stock € 100.000,00 e.p.
Bank account
Banca Popolare dell'Alto Adige
Filiale di Bressanone
IBAN IT53 Y 05856 52200 70571402695
BIC BPAAIT2BBRE

Court of Law
Bolzano
General sales conditions
Download PDF

Responsible for the register of the Chamber of Commerce: Chamber of Commerce of Bolzano, BZ. Record ID: 204564 CCIAA

Concept, programming & design: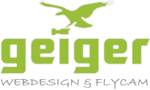 Geiger Webdesign & FlyCam
Vicolo Michaeler 1
39056 Nova Levante (BZ)
Tel. +39 0471 613003
Cell. +39 348 5408845
This email address is being protected from spambots. You need JavaScript enabled to view it.
www.geiger-webdesign.com