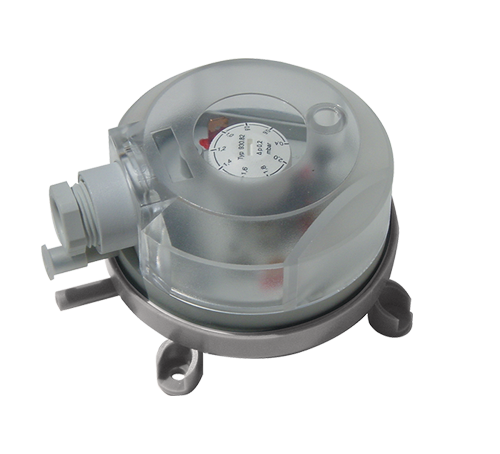 Air differential pressure switch
PA
Air differential pressure switch serie PA for monitoring overpressure, vacuum and differential pressure of air or other non-combustible, non-aggressive gases. The switching pressure can be adjusted without a manometer at the adjustment knob with the guide value scale. Various versions are available for this with overlapping adjustment ranges of between 20 and 5000 Pa. Possible fields of application are monitoring air filters and ventilators, industrial cooling-air circuits, flows in ventilation ducts, overheating protection for fan heaters, controlling air and fire-protection flaps, frost protection for heat exchangers.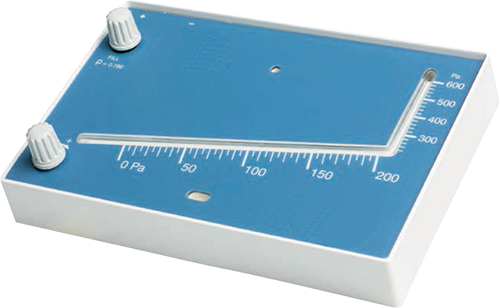 Liquid column manometer
MM
The MM liquid column manometer is engineered for HVAC/R applications. The device detects air and non-corrosive gas pressure and provides a clear analog display of the measured values. It is designed with a reservoir to protect the manometer liquid from leaking into the duct during overpressure situation.